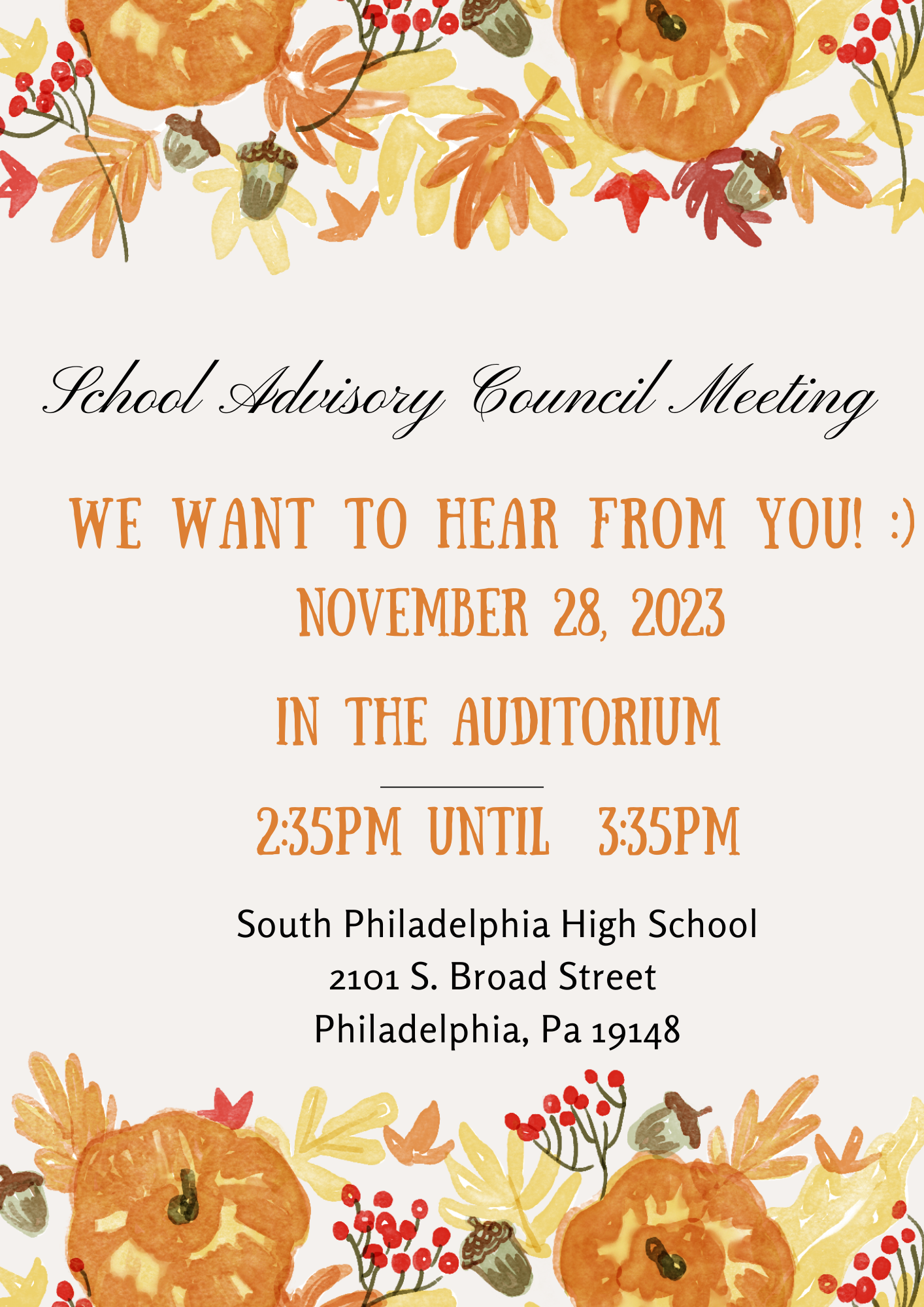 No working permits on November 22nd, 2023!
To view our school's SY23-24 school plan and to leave your feedback, please click HERE.
Useful Links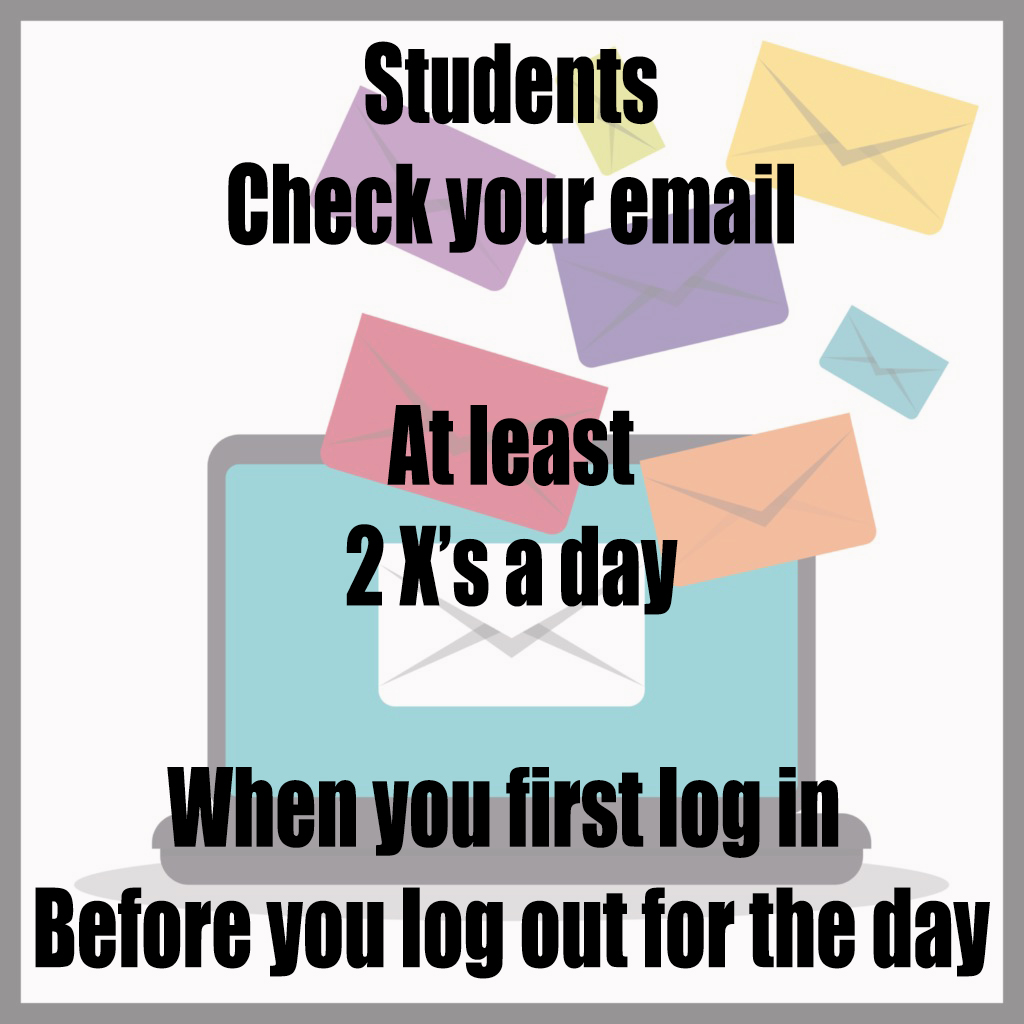 SDP Student / Parent TECH SUPPORT for Chromebook / Connectivity issues:
(215) 400-4444 (English)
(215) 400-8489 (Español)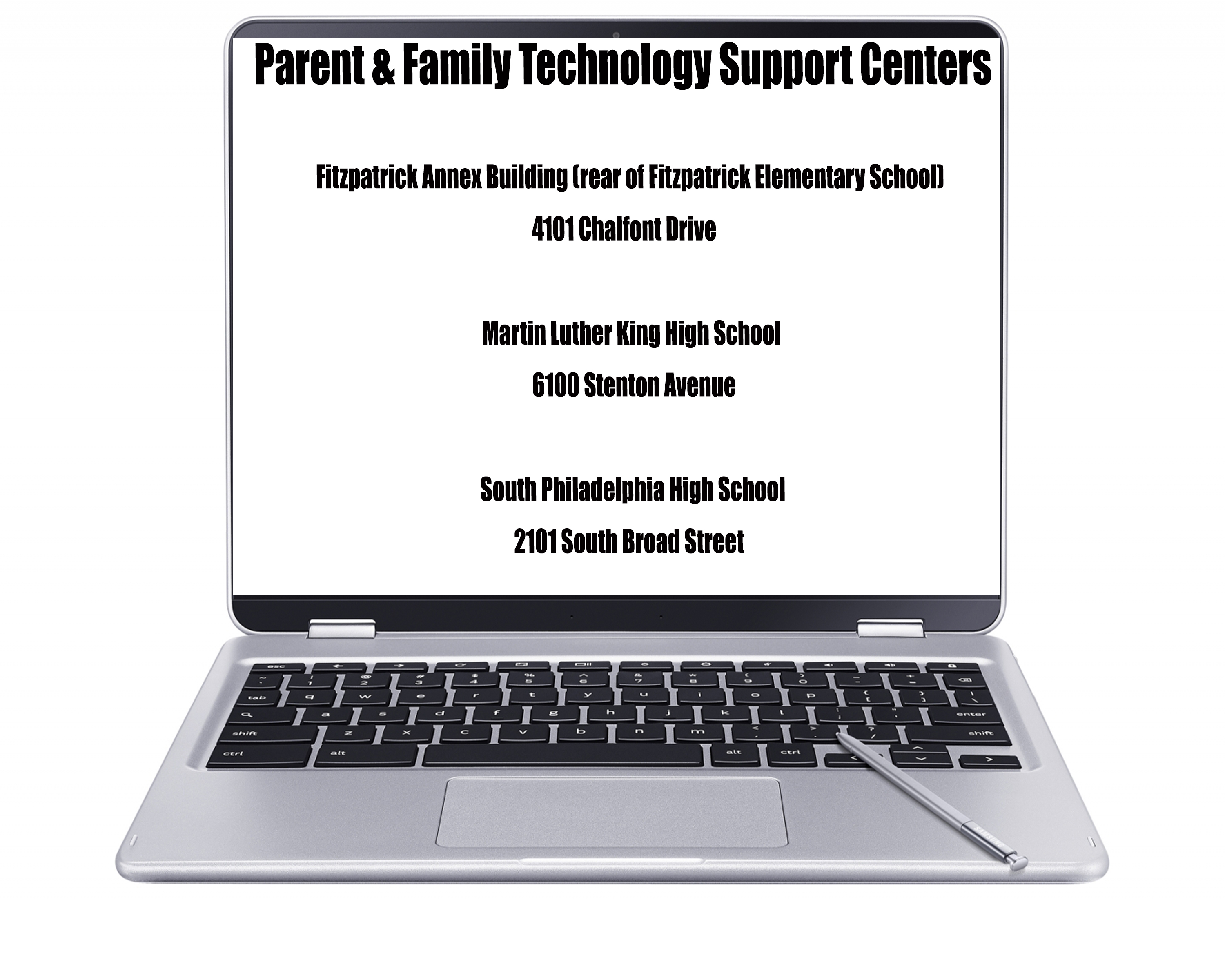 Crisis Hotlines
Philly HopeLine 1-833-PHL-HOPE (1-833-745-4676)
Philly Crisis Hotline (215) 685-6440
Covid Stress PA 1-855-284-2494
Crisis Text Line (Text PA to 441-741)
National Suicide Prevention Hotline 1-800-273-8255
Our Mission
South Philadelphia High School is a learning community united in its commitment to ensure a safe, nurturing and literate environment for children and adults.